Luxury Camping & Rafting In Rishikesh
Exclusive Best Camping & Rafting Package In Rishikesh Uttarakhand Only On #ToursClubIndia.
Camping & Rafting in Rishikesh | 01 Night/02 Days
CAMPING & RAFTING PRICE RISHIIKESH
| Activities | Package | Price |
| --- | --- | --- |
| Luxury Camping | 1 Night/ 2days | 1500-2000 P.P |
| Swiss Camp Camping | 1 Night/ 2days | 1300-1700 P.P |
| Camping in Tent | 1 Night/ 2days | 900-1200 P.P |
| Brahmpuri Rafting | 9km/- | 500* Per Person |
| Shivpuri Rafting | 16km/- | 800* Per Person |
| Marine Drive Rafting | 26km/- | 1500* Per Person |
Rishikesh Camping & Rafting & Other Activites
Having a mountain terrain, Rishikesh offers you a vast range of adventurous activities. You can do a lot of crazy stuff from the list of activities which puts your strength on the test. The most perfect thing would be to combine the best of them all together and spend some quality time camping in Rishikesh amidst nature.
Having unpolluted water of the river Ganga and abundance of flora-fauna, Rishikesh Camping is a perfect choice to enjoy every pleasure of camping. You can do all the thrilling activities and then spend time capturing the beauty of nature in your frame or gaze at a sky full of stars or sing and dance around the bonfire. With all these advantages, setting a camp in the adventure capital of India should be one of the things you will be doing in the coming time.
Camping in Rishikesh, Shivpuri offered by Camp Tours Club India Has been Offering a fairly inexpensive and best adventurous option for a stay in Rishikesh. Camping options available in Rishikesh are riverside beach camping, jungle camping and luxury camping in Rishikesh. With these camping options, you can enjoy the various adventure activities like river rafting in Rishikesh, cliff jump, zipline, bonfire, waterfall trek, bunjy jumping, yoga, body surfing in Ganga river, etc.We offer the best camping and rafting packages at an affordable price which fits every one budget. Rishikesh Camping packages starting from Rs 999 & Rafting Packages starting from Rs 900
Rafting In Rishikesh
Rafting Season has kicked in Rishikesh on River Ganga (Ganges). Book your rafting in advance with one of the most trusted and reputed adventure company in Rishikesh with more than 10+ years of experience. Rishikesh is one of the most famous rafting destination in India. Rafting in Rishikesh is very famous and attracts adventure lovers from all over the world. River Ganga which flows down from Gangotri to Rishikesh is full of rapids and full of adventures. You can also go for professional 3 Days Rafting Expedition in river Ganga.
Explore other things to do in rishikesh
1. Bungee Jumping In Rishikesh
Bungee jumping - Bungy Jumping is an activity that involves jumping from a tall structure while connected to a large elastic cord. The tall structure is usually a fixed object, such as a building, bridge or crane; but it is also possible to jump from a movable object, such as a hot-air-balloon or helicopter, that has the ability to hover above the ground. The thrill comes from the free-falling and the rebound. When the person jumps, the cord stretches and the jumper flies upwards again as the cord recoils, and continues to oscillate up and down until all the energy is dissipated.
2. Air Safari | Rishikesh Uttarakand India
Drift calmly over the serene ancient landscapes of Rishikesh. The greatest adventure you take is to live the life of your dreams! Make your dream of flying in the air with the freedom of a bird true! Take an incredible experience of flying over the sparkling Ganga River, the lush green forests, dams and the majestic Himalayas! Rishikesh Air Safari brings a great adventure sport for the adventure junkies. Explore the blissful natural beauty of Rishikesh from the sky! Rishikesh is the place to discover yourself, find the inner peace and an adventure like this will definitely help you more in doing that.
3.Rafting in Rishikesh
Is white water River rafting the most in demand adventurous water sports in India? Truly speaking, YES! White water river rafting in Rishikesh has won several hearts from all around the world. Admirers of this adventure activity include not only domestic travellers but also international travellers from Japan, Korea and European countries. It is true that today it has even captured the itinerary of leisure travellers, which can be categorized into students, families, and corporate travellers. Rafting in Rishikesh has further boosted Uttarakhand Tourism with several other activities along with it. With the increasing number of adventurers participating in whitewater river expeditions in Rishikesh, the adventure tourism in Uttarakhand has set up a number of beach camps and forest camps for the convenience of tourists camping in Rishikesh. That sounds a perfect holiday in the foothill town of the Garhwal Himalaya, Rishikesh, which is also popular for its pilgrimages and yoga centers.
4.Cliff Jumping in Rishikesh
If you love different sports of playing activities, you can enjoy cliff jumping in Rishikesh. Cliff jumping is not a perfect activity for everyone because you have to jump into the white water from a high peak that needs enough courage. If you fear from water or don't know how to swim, cliff jumping won't be a cup of tea for you!
Cliff jumping brings you great enjoyment and experience. It is the wonderful way to know about your physical and mental abilities when you decide to enjoy cliff jumping in Rishikesh. Well, if you have never heard about it, it's the great odds to experience with the superb cliff jumping activity. Rishikesh is known in all over the world to arrange such cliff jumping occasions from time to time. Cliff jumping also lets you enjoy swimming, if you know how to swim.
5.Rock Climbing / Rappelling in Rishikesh
Rock climbing is not an easy adventure and needs diligence. Travelers who are new to mountaineering must heed the introductory sessions given by expert climbers and instructors. These sessions will help them to understand the technicalities and obstacles of this adventure. Moreover, the climbers must gear up with essential equipments that are needed to climb over the cliffs. Following are some significant points that a climber must keep in mind before hiking:
Gallery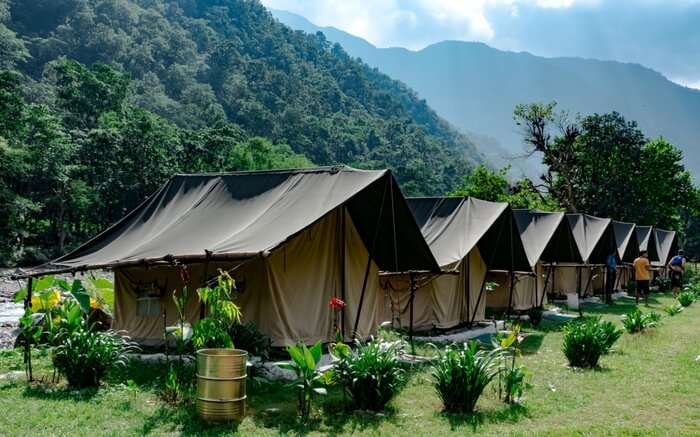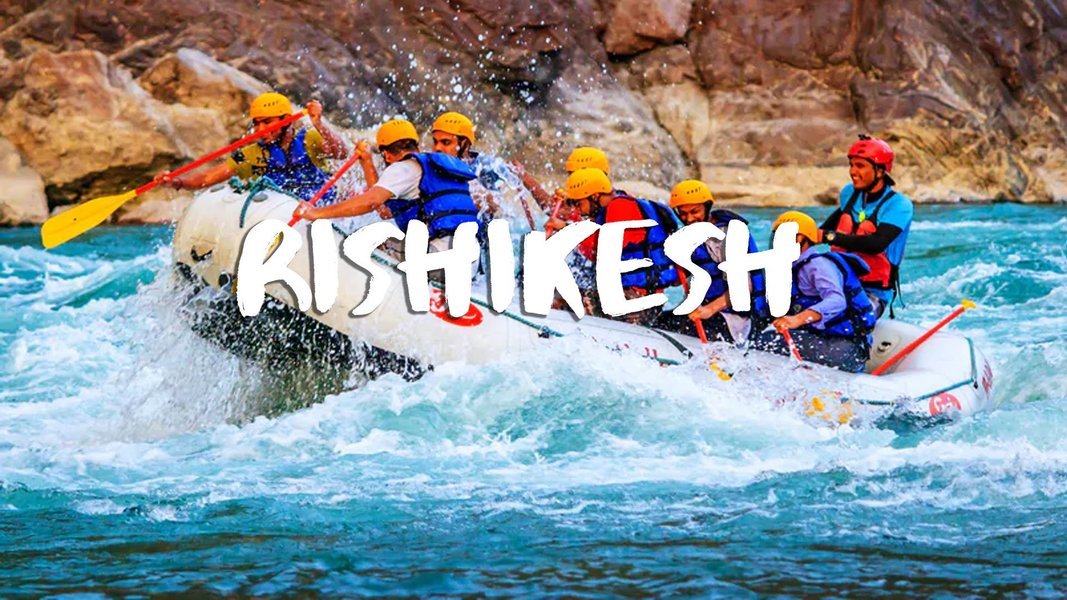 Itinerary
Duration:

03 days & 02 nights

India: (1)

Uttarakhand

Tour Type:

Daily

Ages:

0- 45+

Starting Point:

Delhi

Ending Point:

Delhi
Rishikesh Camping & Rafting Package | Overview
Rishikesh is famous for spacial for Adventure like Rafting and Camping in Rishikesh, Tours Club India is Best adventure Tour package provider agency in India, Who suggest you best and Family Friendly Camping Resorts and Tents for Your Wonderful Trips in Rishikesh . We also made Custimize Tours for Clients as per their requirments.
Your Trip will Starts from Delhi to Rishikesh, After Reach Rishikesh Stay in The camps
Stay at Camps Overnight
Trip Duration: 00:00
Next Day , You can visit Nearest famous Places, Temples, In Rishikesh. Back to Camps and sleep overnight in Camps with Delicous Dinner and Evening Snacks.
stay at Camps
trip time: 8am - 4.30
Next day morning after breakfast go to Rafting then back to Delhi Droping .
Drop at Bus Stand Delhi
Trip Duration: 9 hrs
What's included
Accommodation

Breakfast + Dinner

Pick-up & Drop

Sightseeing

What's Excluded

Flights

Insurance

Entry Fees/ Departure Taxes
Information & FAQ
Useful things to know before you go
Is camping allowed in Rishikesh?
Rishikesh: As a hotter-than-normal summer looms ahead, there is some good news for lovers of camping and recreational sports - camping along the river Ganga near Rishikesh is allowed once again. ... At the time, the tribunal also banned the use of plastic along the entire belt -- Kaudiyala to Rishikesh
Is rafting open in Rishikesh in August?
No, its remain closed in august. one more thing also in the august u will find muddy water in the river. Or if you want to know when rafting will resume, you can through Roller Coaster adventures..
FAQ
Are couple-friendly hotels in Rishikesh safe? No law of the government states that prohibits unmarried couples from staying together in a hotel room. We ensure that our guests staying at couple-friendly hotels in Rishikesh do not face any kind of harassment or judgement while checking-in.
What is the best time to visit Rishikesh? The best time to visit Rishikesh for white water rafting is September-June and November. Another good time to visit Rishikesh is from February to early May. The International Yoga Festival is organised in Rishikesh in the first week of March
Best time to go for Camping in Rishikesh : October to February (8 to 34°C), March to May (14 to 39°C) June to September(24 to 35°C)