Valley of Flowers | Trek Tour Package
Overview Auli Uttarakhand
With the verdant beauty of the snowcapped mountains in the backdrop, the green meadows and the white clouds blend to make dreamlike Valley of Flowers trek. Perched at an altitude of 14,400 ft, this trek was a sudden discovery by British traveller Frank Smith in 1931. Step into the bed of flowers while you head out for this one of a kind beautiful trek. You will start this trek from Govindghat via Joshimath which will lead you to Hemkund Sahib on day forth. The trek is considered as an easy to moderate trek and is a favourite among the beginners as well as avid trekkers. Feast your eyes with the thousands of flowers in full bloom.
About the Destination: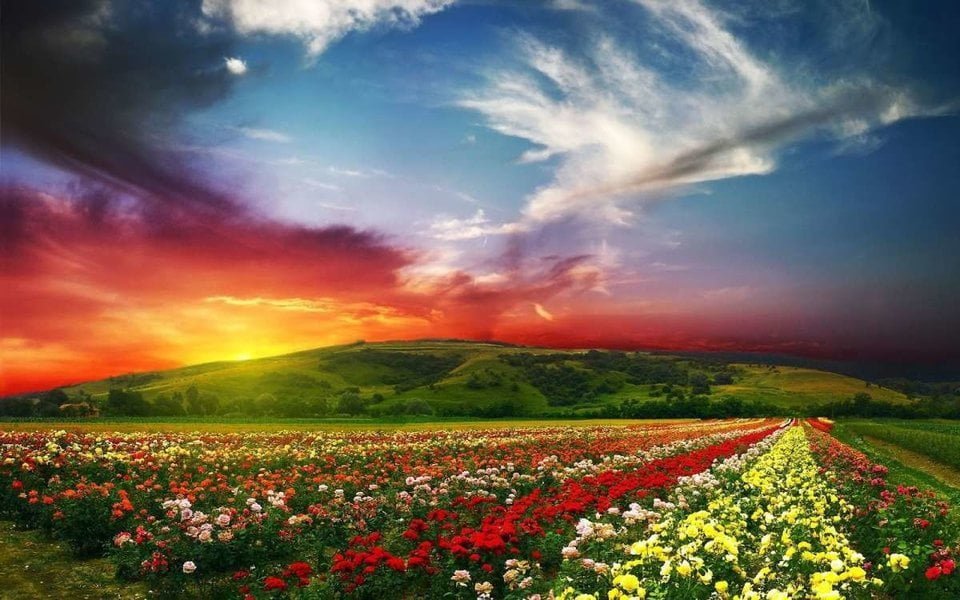 Known as the most beautiful trek in the world with the blue Primula, Valley of Flowers trek is a must do trek for you. Tucked up at a high altitude this trek is renewed with the Mountaineers and adventure seekers. Blessed with exotic flowers, faunas and magnificent views this trek will take you to the world of snow clad mountains and high cliffs. High in the grand Himalayas of the Garhwal district sprawls this captivating valley. The best time to do this trek is during the month of mid-July to mid-August.
For this trek, you will have to trek from Govindghat, on the route to Hemkund Sahib, up to Ghangaria which is quite an exhilarating climb. Catch the glimpse of the Himalayan beauty while you head out on this trek. At an altitude of 14,300 ft, you will come across the large clear water lake which will make you stare at it for long. This hidden jewel is a unique habitat and home to millions of species of wildflowers such as saxifrages, sediams, lilies, poppy, calendular, daisies, geranium, zinnia and petunia. Not just this you will come across varieties of colourful butterflies as you continue your trek.
Quick Facts about the site:
Altitude: 14,400 ft
Temperature: Day: 12°C-20°C and Night: 4°C-10°C
Trekking Distance: 47km
Difficulty Level: Easy To Moderate
Starting and Ending Point: The trek starts and ends at Joshimath
Railway Station: Haridwar is the nearest railway station
Airport: Jolly Grant Airport, Dehradun
Base Camp: Joshimath
ATM: Joshimath is the last place where ATM is there
Tour Itinerary
Day 1 - Haridwar - Govindghat via Joshimath and Devaprayag (Drive 260km/ 10hrs)
Uphill Drive, Joshimath, Devaprayag .

Around 6am, assemble at Haridwar Railway Station. Begin a long distance, uphill drive from Haridwar to Govindghat. Along the way, pass Devaprayag to witness the holy confluence of Bhagirathi and Alaknanda Rivers to form the River Ganges. Arrive at Joshimath, a midpoint for other religious pilgrimage locations. You could stay over here or proceed to Govindghat in lieu of time for the halt.
Day 2 - Haridwar - Govindghat via Joshimath and Devaprayag (Drive 260km/ 10hrs)
Mountain Trekking

Today begins Valley Of Flowers Trekking in Uttaranchal with a short 14km gradual ascent trek from Govindghat to Ghangaria. Arrive at Ghangaria. Hotel check-in or camp out. Explore the surrounding. Have dinner and call-it-a-day.
Day 3 - Haridwar - Govindghat via Joshimath and Devaprayag (Drive 260km/ 10hrs)
Blossoms, Flora

This day marks the very reason for your entire high altitude Valley Of Flowers trek. Start your day with a wholesome breakfast. Scale a height of 3,858m to arrive at the Valley Of Flowers. This sight is a feast to the eyes and treat for the soul.

Admire one of nature's finest creations as you are left speechless witnessing an array of thousands of flowers in full bloom. The myriad palette with a multitude of cloud shades rests against the watchful eyes of the mighty Himalayas. Creating an alluring canvas, the valley has several streams casually meandering through it. The wild flora creates a rich eco-system for many species of birds, butterflies, and insects too. Several soulful moments later begin your return trek to Ghangaria. Dinner and overnight stay at the hotel/ camp.
Day 4 - Trek from Ghangaria to Hemkund Sahib (4,329m)
Trekking, Holy spot of the Sikhs, Seven Snow-capped Mountains
Today after breakfast, you'll follow a steep trail to Hemkund Sahib to visit the religious site where Guru Gobind Singh is said to have meditated in a previous life. Surrounded by seven snow-capped mountains this place is no doubt soothing and calming. Spend time here. And after lunch, start a late afternoon trek back to Ghangaria. Dinner and overnight stay at the hotel/ camp.
Day 5 - Trek from Ghangaria to Govindghat and drive to Joshimath
Trekking
After breakfast, take the same trek route from Ghangaria to Govindghat. From Govindghat, drive to Joshimath. If you desire, you can tour Auli in the evening. Overnight stay at Joshimath.
Day 6 - End of Valley Of Flowers Trekking journey. Drive from Joshimath to Haridwar
Trip ends here
Leave Joshimath early for your return journey home from Haridwar. Take back a mosaic of unbelievable memories with you.