Kedarnath Trek / Chopta Camping - Badrinath Tour Package Ex Delhi
Exclusive Best Kedarnath Trek / Chopta Camping - Badrinath Tour Package Ex Delhi Only On #ToursClubIndia.
Kedarnath Trek/Chopta Camping & Badrinath Tour
⛰ Chopta Camping / Kedernath Trek / Badrinath Tour 09D/08N Ex Delhi
Chopta is a small region of meadows and evergreen forest area which is a part of kedarnath wildlife sanctuary located in Uttarakhand state, India and a base for trekking to Tungnath, third temple of Panch Kedar, which lies 3.5 kilometres (2.2 mi) away. Located at a distance of 1.5 kilometres (0.93 mi) from Tungnath is Chandrashila, a rising to over 4,000 metres (13,000 ft). Chopta is an unspoiled natural destination lying in the lap of the Uttarakhand Himalayas and offers views of the imposing Himalayan range including Trishul, Nanda Devi and Chaukhamba. It is located at an elevation of 2,680 metres (8,790 ft) above sea level. Chopta village is surrounded by forests of pine, deodar and rhododendron and is rich in flora and fauna include rare species of birds and musk deer.
Places To Visit During Tours
1.Tungnath Temple
Situated amongst the wondrous mountains of Tungnath in the Rudraprayag District, Tungnath Temple is the highest Shiva temple in the world nestled at an altitude of 3680 meters. It is one of the Panch Kedars and is believed to have belonged to an ancient era almost 1000 years old. The foundation of this temple was laid down by Arjuna who was the third of the Pandava brothers. It was built in the North Indian style of architecture and has a dozen shrines of other Gods surrounding the temple. There are numerous tales associated with the place including the one where Lord Ram carried out meditation to get himself released from the curse of Brahmahatya for killing Ravana.

The distinguishing feature of this exquisite beauty is its location amidst beautiful mountain ranges and religious importance which has been attracting millions of Hindu pilgrims from around the world in the last five years. It is a fantastic place to visit especially for the adventure lovers out there for they are going to have a great time trekking to reach the temple. It is a perfect combination of spirituality, beauty, and serenity thereby making it a sure-shot and an ideal getaway for all the tourists.
2.Deori Tal | Chopta Uttarakhand India
The Deoria Tal is located on the Ukhimath-Gopeshwar road, and is reached by a 2 km trek through Sari Village. Visiting the Deoria Tal is a wholesome experience in itself, passing the village and collecting snippets of its daily life through your camera, and if possible, then conversing with the village inhabitants. The lake is surrounded by pines in multitude and clearly mirrors these pines and the Chaukhamba peaks once still. The lake itself is one of the chief attractions of Chopta, with tons of visitors thronging it during peak season.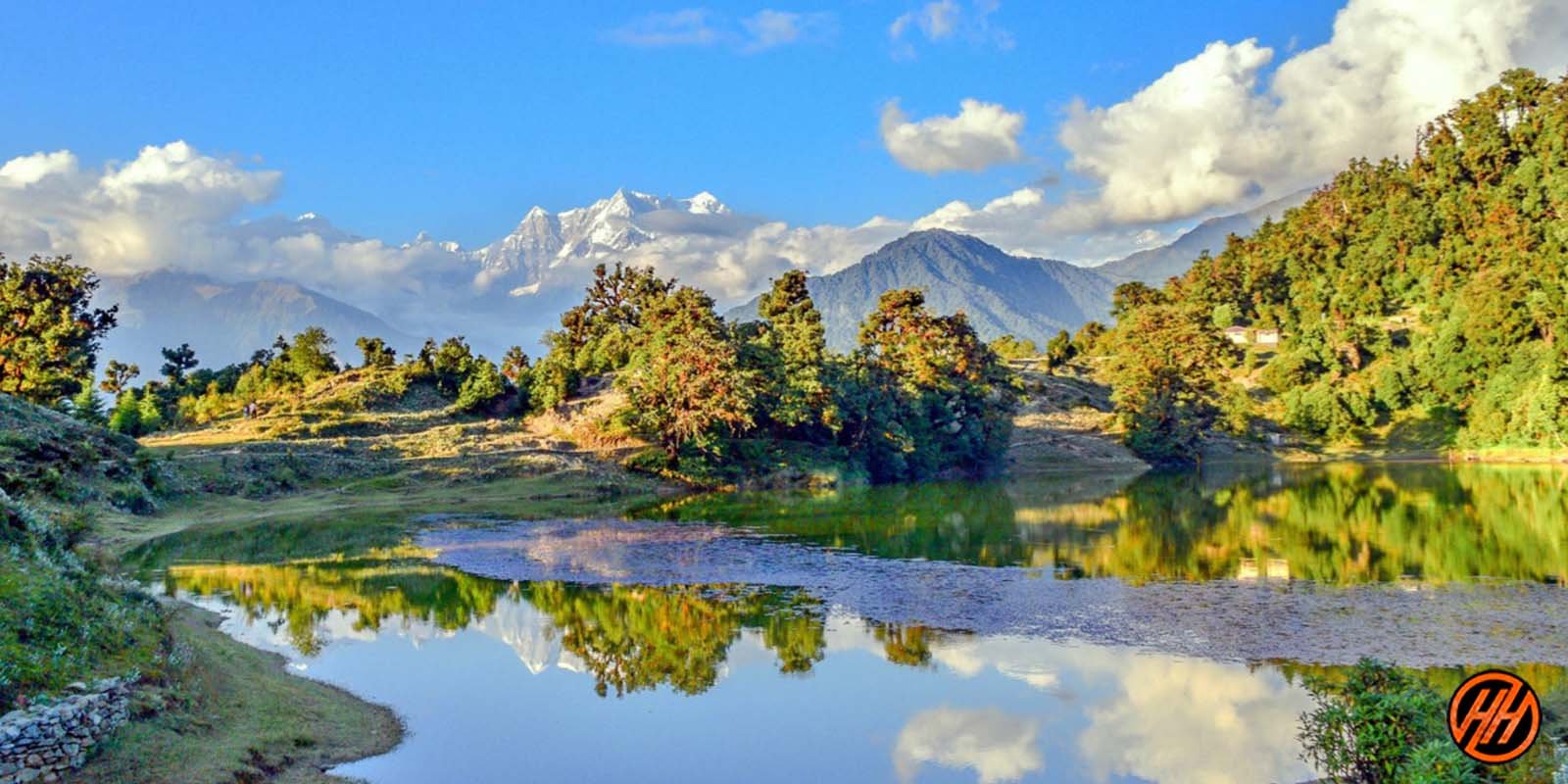 3.Tungnath and Chandrashila Trek
Tungnath, a quaint village in Uttarakhand, is known as the starting point of the popular Chopta Chadrashila Trek. At a height of 2680m, this village is surrounded by evergreen forests of pine, deodar and rhododendron. This is one of the easier treks in the Himalayan region and hence, recommended for first timers. The trek covers a large region, starting from Haridwar and ending at Chandrashila.
The trek initiates from the holy city of Haridwar towards Devarivatal Lake; which is located at an altitude of 2440 m. Here, you get a picturesque view of the Chaukhamba ranges. As one goes further, one comes across Chopta, with a height of 3000m. Next comes Tungnath, at an elevation of 3680 m. And finally, one arrives at the beautiful Chadrashila Top at 4130 m. The Tungnath temple and Chandrashila peak award you with a 360 degree, mesmerising view of the valleys below. The peaks of Panchchuli, Nanda Devi, Nilkanth and Kedarnath are all covered during the trek.
4.Kanchula Korak Musk Deer Sanctuary
The Kanchula Korak Deer Musk Sanctuary houses the famous Musk Deer and more importantly, and abundance of lush green vegetation, a lot of varieties of which are claimed by locals to have not even been scientifically classified yet. Sprawled over an area of 5 sq. km, you can spend a larger bit of your day here, lazing around with a pair of binoculars to explore the place.
5.Ukhimath, Rudra Prayag Overview
Ukhimath is also known as winter Kedarnath and is famous for the Lord Shiva Temple which houses the Lord in winters when Kedarnath is shut down. Ukhimath is also a very beautiful hill station providing great scenery of the Himalayas. In the lower hills of the Rudraprayag district of Uttarakhand, perched at an altitude of 1300 meters, The hill station attracts devotees and travelers alike from all parts of the state and country
Home to Lord Kedarnath and Lord Madhyamaheswar in the winters when Kedarnath becomes inaccessible due to heavy snowfall, Ukhimath is a deeply religious town with spirituality and devotion oozing through its lanes. Ukhimath also provides some great panoramic views of the Himalayan peaks which are covered in snow. It is a place fit for some time in solidarity and amidst a spirituality of significant religious centre.
Gallery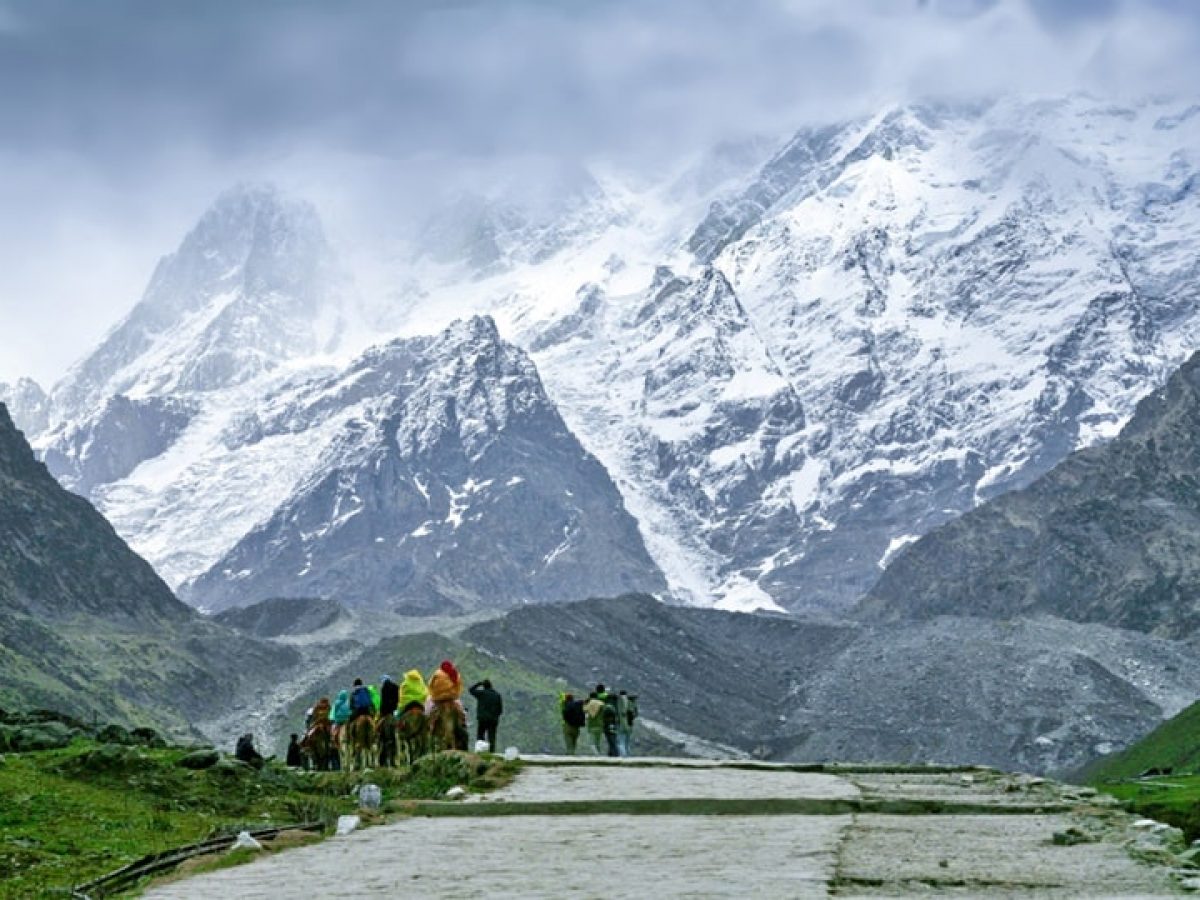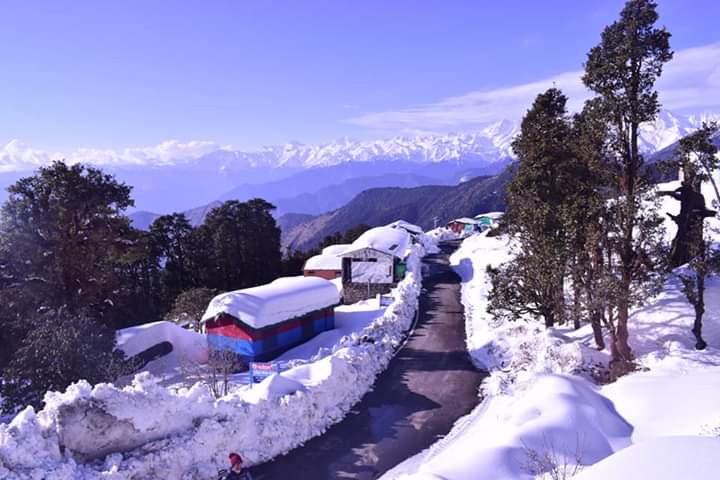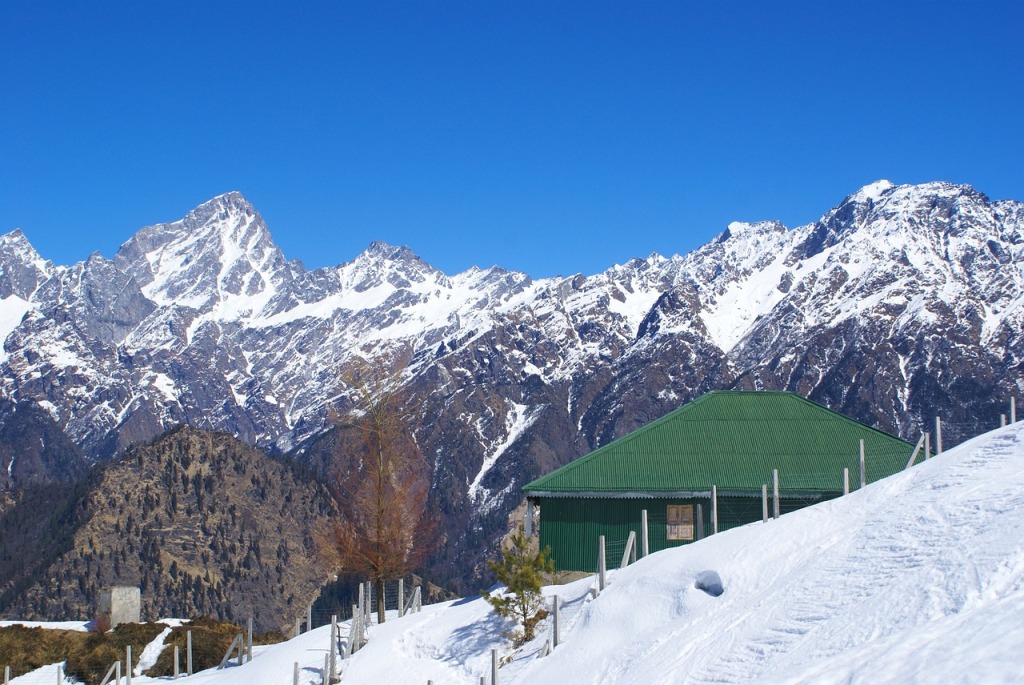 Itinerary
Duration:

09 days & 08 nights

India: (1)

Uttarakhand

Tour Type:

Daily

Ages:

0- 45+

Starting Point:

Delhi

Ending Point:

Delhi
Introduction
Tours Club India is Best Travel Agency In Haridwar Uttarakhand, Providing Best Tour Package From Delhi and All Over India. We also provide Custimize Tours Package According Clients needs.We bring Best Kedarnath Trek , Chopta Camping and Badrinath Tour Package with All Local Sightseeing. Book Your Package and Inquery Now !
What's included
Accommodation

Breakfast + Dinner

Pick-up & Drop

Sightseeing

What's Excluded

Flights

Insurance

Entry Fees/ Departure Taxes
Information & FAQ
Useful things to know before you go
How do I plan an optimal trip from Delhi to Chopta?
Here are the best ways to reach Chopta from Delhi: By Bus, By Air, By Train.
Can I go for the Chopta Chandrashila trek without a guide?
Yes, you can go without guide from Chopta road head to Chandrashila top via Tungnath. The trail to Chandrashila goes through the trail adjacent to the temple, however trail is not much visible and you need to be watchfull to be on the right trail. There is also a trek route from Deoriatal to Chandrashila via Chopta, for which I would recommend to take guide.
FAQ
Chopta is an extemely scenic place. With lush green mountains for miles to see and fresh, crisp air, you wouldn't want to miss out on this place. It's quite close to places like Auli, which is popularly known as the 'Switzerland Of India' and Tungnath, a heavenly abode.
The entire region is extremely popular with tourists so you can expect a fair amount of hustle bustle. It's also a hotspot for a lot of touristy activities like Zorbing, Skiing, Zip lining, etc. And if you're feeling a little extra adventurous, there's also off road driving for the brave hearted and thrill seeking.
Chopta is an absolute destination and a hill station which can be visited round the year. If you wish to visit the sacred Tungnath Temple then visit from April to November, otherwise you find the temple closed. Best time to to travel to Chopta is in Summers (April – June) and Winters (Oct – Dec). Travellers interested in snow fall or want to experience snow trekking in Chopta then Jan to March are the best months.
Chopta in Summers: The weather of Chopta remains salubrious and pleasing during summers. The Himalayas are distinctly visible and the cool breeze adds charm to the vacation. Carry light woollens with you. During Summers, the temperature ranges between 10°C and 24°C in Chopta.
its totally depend on traveller both destination in uttrakhand and both on hill. in greenry, mountains views , food both are same but chopta have benefit of tungnath (highest shiva temple) and chandrasila 360 view trekking with low budget camping.if u are planing to go between December to march travel must to auli even in auli u can enjoy 04 km cable car and skiing.